DO YOU EVER WONDER ABOUT...
ENRICHING AND DEEPENING YOUR RELATIONSHIPS?
LIVING A LIFE FULL OF PASSION AND CREATIVITY?
THE OVERWHELMING POWER AND NATURE OF ADDICTIONS?
YOUR DESIRE FOR PEACE IN THE MIDST OF LOSS AND GRIEF?
THE MEANING AND PURPOSE OF YOUR LIFE?
Charis Counselling Services offers more than 25 years of extensive expertise in the life experiences of loss and grief, addictions, relationships, life transitions, and spirituality for individuals and couples.
LET'S TALK ABOUT AND EXPLORE THE POTENTIAL FOR...
The power of forgiveness and restoration of trust
Working through the darkness of desolation, towards life-giving consolation
Healthy self-care, rooted in energy and creativity
Reconciling with the past to make room for strong, loving relationships in the present
Powerful experiences which build a passionate and meaningful life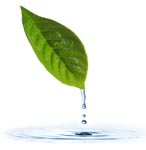 "Try not. Do, or not do. There is no try."
~Yoda