Privacy Policy for Charis Counselling Website
We collect general information when you visit our web site. We have a site tracker which collects the following information about your computer:
Your IP address
The type of operating system and browser you are using
Your computer's geographic location
What pages you visit on our site and what links you click on
What website you were on before coming to this one
We do not share your personal information with any third parties, except as necessary to complete your requests.
If you have any questions or concerns, please contact us.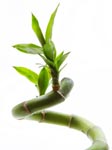 "Learn your theories as well as you can, but put them aside when you touch the miracle of the living soul. "
~Carl Jung